Well aware of how just hard work, strong motivation and a spirit of sacrifice help to achieve a good end result, La Molisana has decided to recognise the value of merit and meritocracy.
Indeed, we are on the side of young people – those who have great qualities but a lack of resources, those who are ready to fight and put in the effort needed to blossom and make their ambitions reality. So, since 2011, we have been creating partnerships that help to financially support talented, capable youngsters who have a dream, and in a concrete way.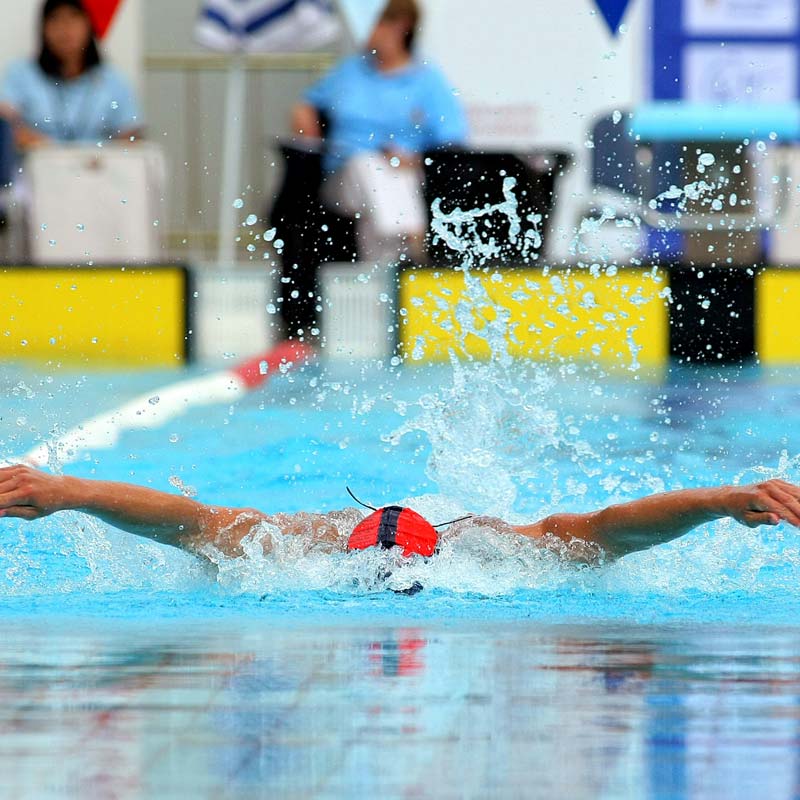 YOUNG MOLISAN SWIMMER
La Molisana sponsored a very promising young Molisan swimmer by giving him a voucher and allowing him to bear the expenses to compete in national and international competitions.
TALENT SCOUT
La Molisana signed an agreement with the Mental Health Centre in Campobasso, commissioning the production of "Talent Scouts" – bracelets made from cotton webbing and pasta – by kids affected by mental health disorders. This initiative allowed an exemplary and hardworking little cooperative to work.
PARTNERSHIP WITH UNIMOL
La Molisana signed a partnership with UNIMOL – the University of Molise – promising 40% of the proceeds from the sales of "Talent Scouts" to deserving students with financial difficulties. Over the course of one year, three training vouchers were awarded.
FOOD FOR ART
La Molisana instituted the FOOD FOR ART prize to recognise the merit of up-and-coming talents who stand out in the arts world in terms of research and innovation. The award was presented in the context of two important events.
ADOPT A TALENT
The "Adopt a talent" contest was dedicated to children between 10 and 18 years old, who were born in Molise and who distinguished themselves in the sports world by reaching important milestones. La Molisana awarded a prize to Federico Iannacone, the second Italian Under-18 tennis champion, to support hm in his future endeavours.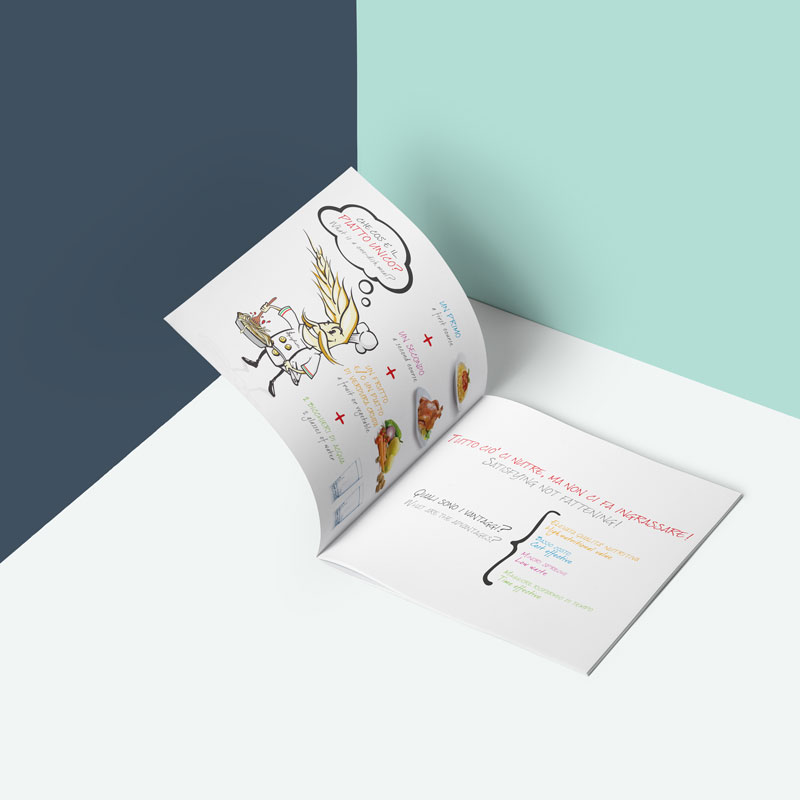 The worrying trend concerning the rise in cases of obesity – especially in children – has prompted La Molisana to promote a programme of nutritional education based on the Mediterranean Diet, named an Intangible Cultural Heritage of Humanity by UNESCO in 2010.
One of the key elements of the Mediterranean nutritional tradition that really stands out is the abundant use of cereal products, including – possibly most importantly – pasta, which lies at the base of the Food Pyramid. Another important prerequisite for the foods championed by the Mediterranean Diet is that they be adaptable enough to create single-course meals.
A Single-Course Meal is taken to mean a dish that can provide all the necessary nutrients on a single plate. To implement and spread these important principles, La Molisana has created a nutritional education project. The first step of the project was to create a collection of Single-Course Meal Recipes.
The first book, dedicated to children between 6 and 13 years old, is the result of a collaboration with nutritionists from UNIMOL (University of Molise, Faculty of Medicine, Nutrition Department), whereas the second – written together with nutritional expert, Dr. Evelina Flachi – was created to meet the needs of athletes.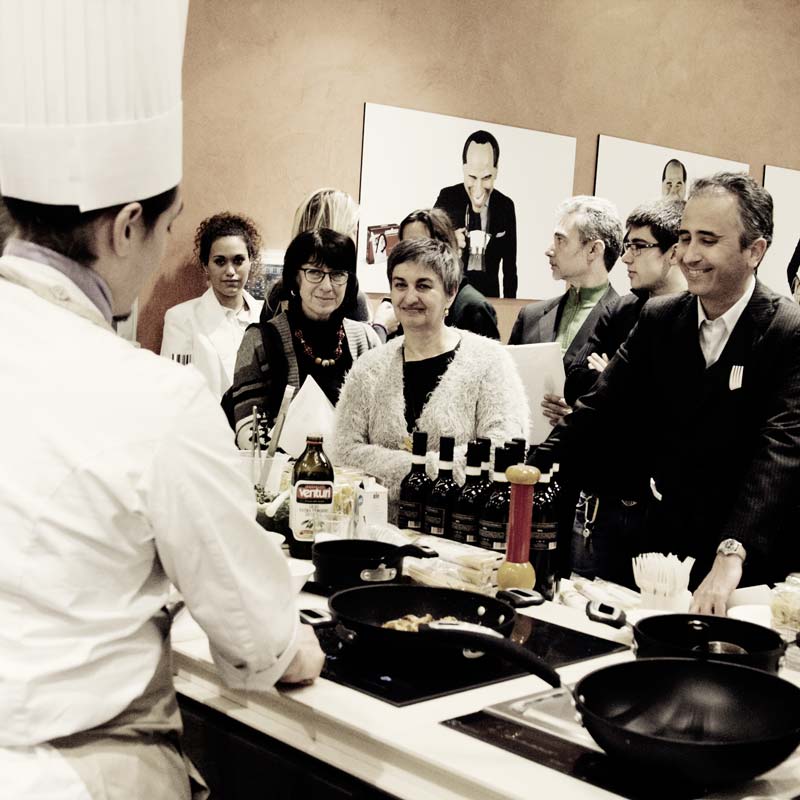 From the idea of spreading the culture of eating well, in the interests of health, sustainability and solidarity and motivated by a desire to finance socio-cultural projects in all areas, we have designed and created "inclusive cookery courses" at our Campobasso location – opportunities for gatherings in which we run marketing activities whilst also actively listening to what really goes on in the area.
In an open atmosphere of trust, we have carved out a space for representatives of voluntary associations who come to tell us about their projects, taking advantage of the ideal context to create widespread awareness about the situations of hardship that they aim to ease. For our part, we at La Molisana commit to donating all of the profits of this initiative to them so that this contribution can give them a boost and help to make their noble intentions into something more concrete.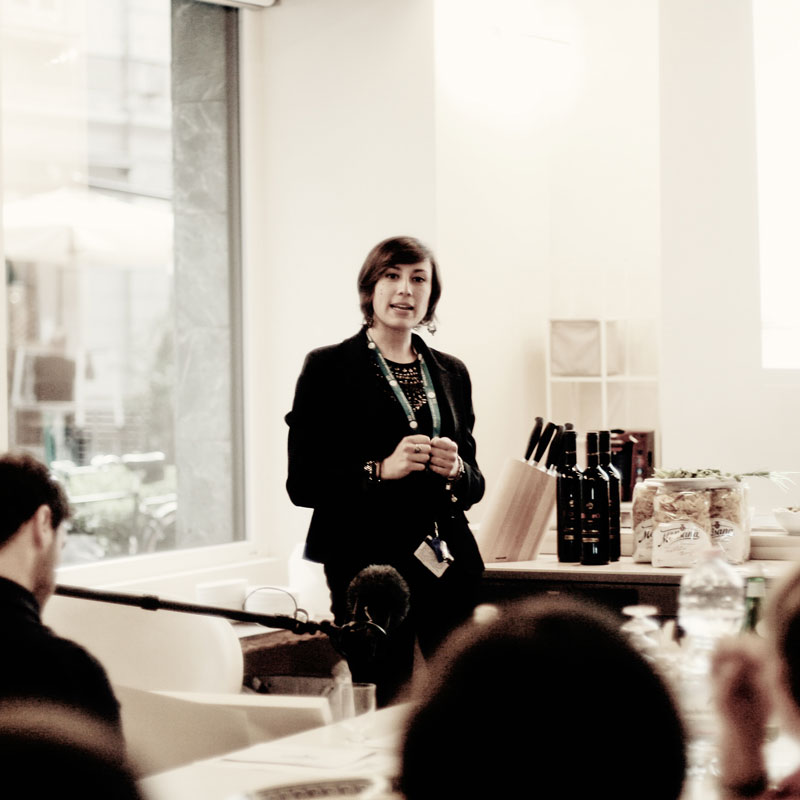 Given the success of this operation in Molise, in 2014 we decided to export the format to other cities, starting with Milan. To do this as well as possible, we have signed a partnership with the IEO (European Institute of Oncology), who have spent years engaging in scientific research in the field of nutrition by studying the interactions between food and health.
In particular, La Molisana together with SMART FOOD – a pool of researchers and nutritionists who make up the operational arm of the IEO in nutrition – has ushered in a season of seminars with guided tastings in Milan in order to spread healthy dietary principles and raise money to go towards furthering this research. 50% of the proceeds from this initiative is going to the IEO Foundation.
To give visibility to the small businesses operating in the farming and food sectors, at every event we host local producers who offer excellent local products: wine, honey, beer and dairy products of the highest quality. By doing so, we give them the opportunity to take advantage of a special stage that can help to increase sales and contacts.
Our company has no walls – it's transparent all the way around, with no filters at all: this is what we at La Molisana like to think. Being so exposed doesn't scare us: quite the contrary, it's stimulating for us, and we believe that companies should offer not just products, but also services, and whilst we are aware that making good pasta is our job, making the consumer into a critical and demanding counterpart is our mission.
La Molisana opens the doors of its factories in the belief that seeing how pasta is made up close is both educational and interesting. Learning how it is produced, where the raw materials come from, what kind of protein content it can guarantee, and how La Molisana differs from other pasta brands all contributes to creating a wealth of information that leaves the consumer entirely aware of exactly what they choose to purchase.
The visits we offer follow a path that illustrates the entire supply and production chain of our pasta: from how the wheat is ground at the mill to how the pasta itself is made in our factory. In this educational experience, we have reserved an important place for the history of the company and its link with the region.
La Molisana has always welcomed schoolchildren by organizing guided tours. Almost all of our employees have, at some point or other, visited our factory as students, and the memory of a complex and fascinating production process still lives in them. This tradition still continues and the prospect of a visit grows increasingly captivating, as we have a dedicated team who work hard to make it an involving and educational brand experience.
Our contribution may just be a small one, but we feel that it expresses our desire to be close to our consumers, because we believe that a demanding consumer is an informed citizen and therefore a resource for the community.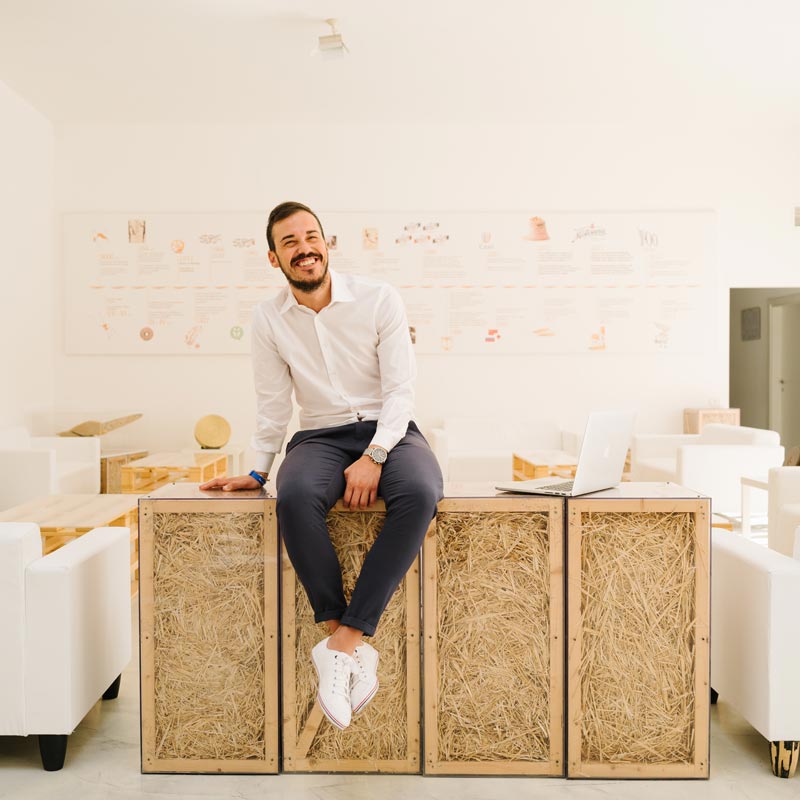 Cura et Labora is a programme for the promotion of employee health in the workplace brought to life in collaboration with the John Paul II Foundation. The project includes a primary general screening with blood tests, then going on to specific tests focused on oncological and cardiovascular diseases.
Since 2013, La Molisana has been in charge of the Demos Istituto Tecnico Superiore (a technical institute), a professional academy aimed at training students for highly-skilled positions in the farming and food industries in the region. The Academy is an investment for our region and aims to obtain two results. Creating a pool of the specific skills required by the companies in the sector and introducing students to the world of work in a concrete and targeted manner. In just four years, the Institute has become, in the field of training, a landmark for Molise, developing a pool of qualified technicians who then go on to be absorbed by local companies, with an employment rate of 80%.