Rigatoni with aubergines and ricotta cheese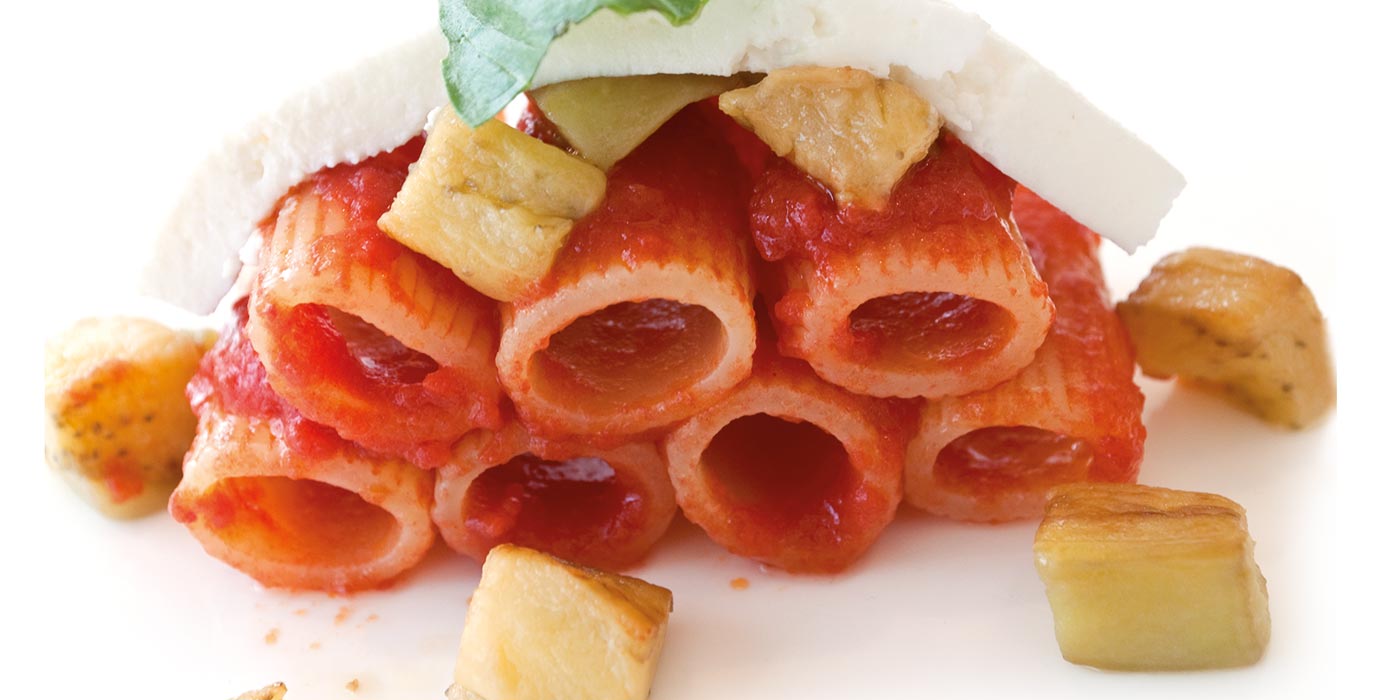 Rigatoni 320 gr
Ricotta cheese 280 gr
Aubergine 280gr
Tomato sauce 400 gr
Extra-virgin olive oil 20 gr
Basil n.4 leaves
Garlic n. 3
Salt to taste
In this recipe we recommend using:
RIGATONI N.31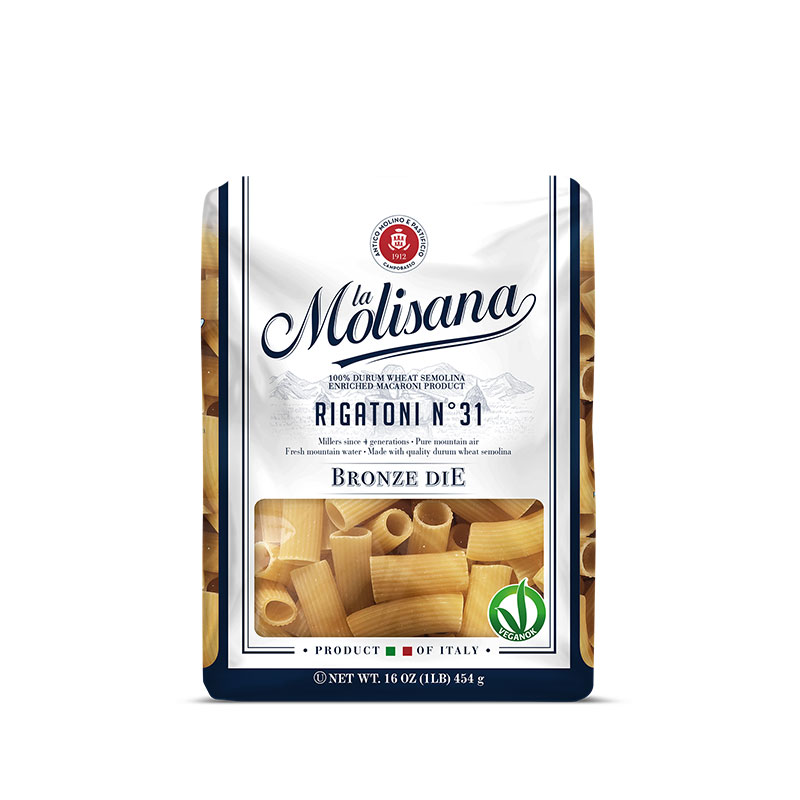 Brown the garlic in extra virgin olive oil in a pan, add the peeled tomatoes, salt and cook.
Peel the aubergines, cut the flesh into cubes and fry in a non-stick pan with a drizzle of oil, add salt and cook.
Cook the Rigatoni 31 in abundant salted water, drain them al dente and mix them with the tomato sauce, add the aubergines and the basil leaves.
Serve in dishes, adding cubes of fresh ricotta.
Did you like our recipe? share it