Spaghetto Quadrato with artichokes and parmesan cheese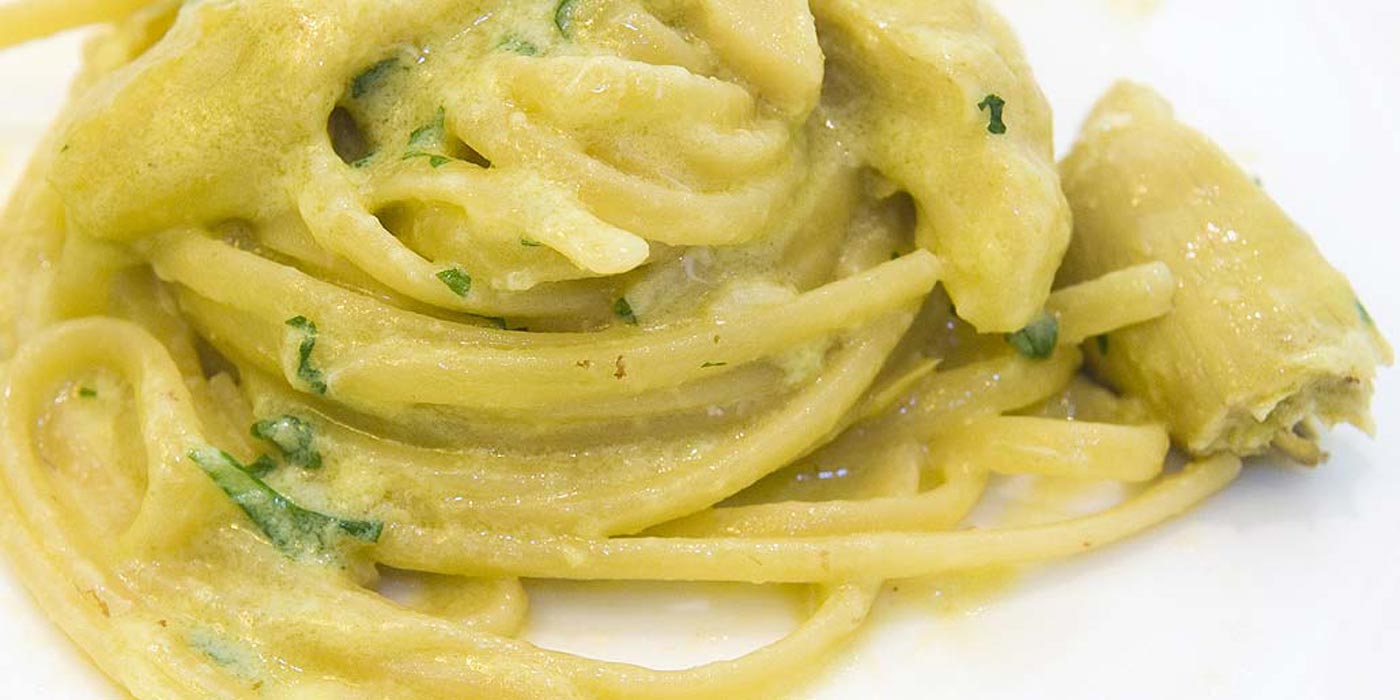 Spaghetto Quadrato 100 g
Extra virgin olive oil 10 g
Garlic 5 g
Egg n.1
Artichokes 100 g
Semi-skimmed milk 30 g
Parmesan cheese 5 g
Sale and pepper to taste
In this recipe we recommend using:
SPAGHETTO QUADRATO N.1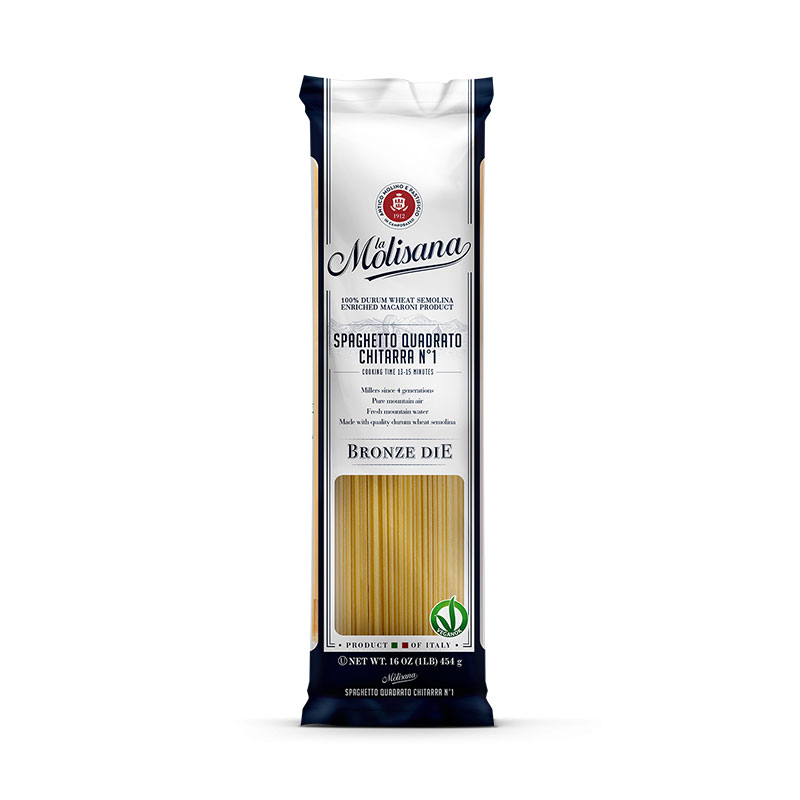 Carefully clean the artichokes and slice. Sauté the garlic clove and artichokes in a skillet with hot oil, salt to taste and cook over high heat for several minutes. Lower the heat, add a little bit of water, cover and cook for about 10 more minutes.
Meanwhile, beat the egg with the milk, cheese, and a pinch of pepper.
In boiling salted water cook the pasta, drain "al dente" and pour into the skillet. Add a little bit of the cooking water, heat and then add the egg mixture. Toss over medium heat until the eggs are firm.
Did you like our recipe? share it