Spaghetto Quadrato with cuttlefish and peas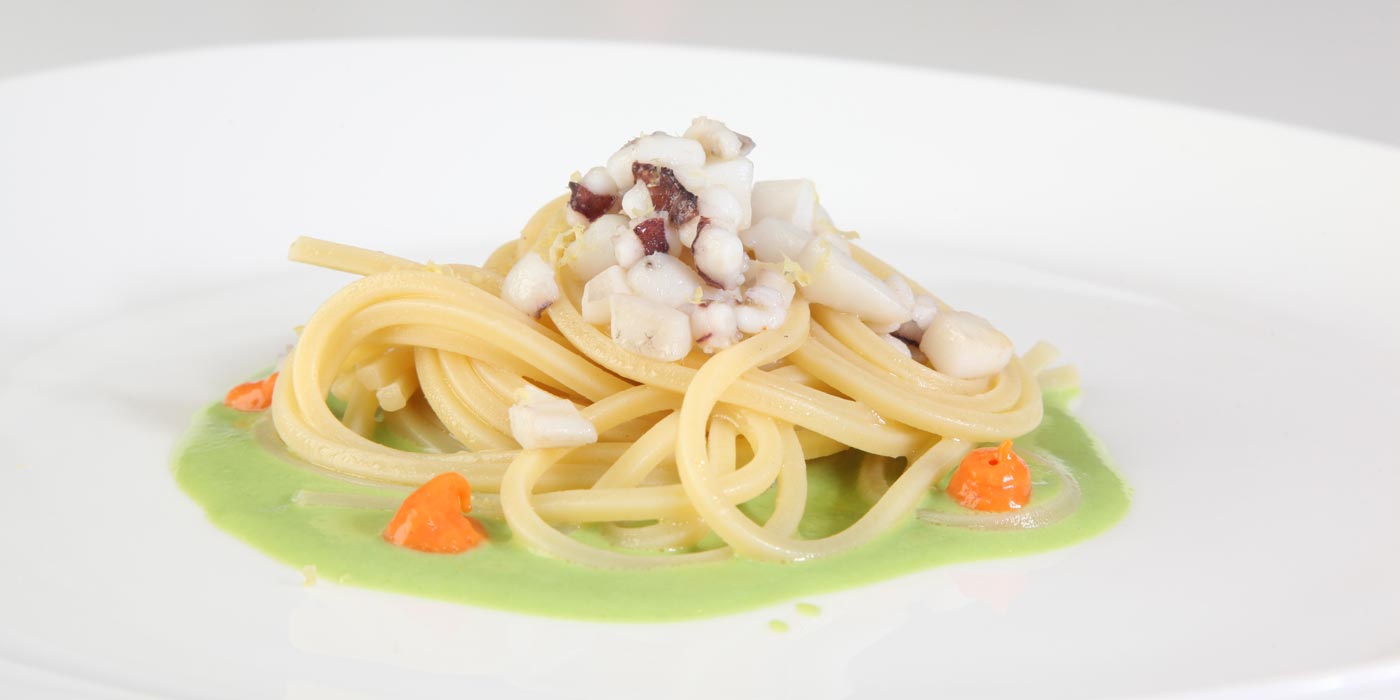 Spaghetto Quadrato 320g
Fresh or frozen peas 200g
Onion 50g
Candied tomatoes n.10 pz
Cuttlefish medium-sized n.4 pz
Clove of garlic from Sulmona n.1 pz
White wine n.1 glass
Lemon n.1
Water and ice to taste
Extra virgin olive oil to taste
Salt & White pepper to taste
In this recipe we recommend using:
SPAGHETTO QUADRATO N.1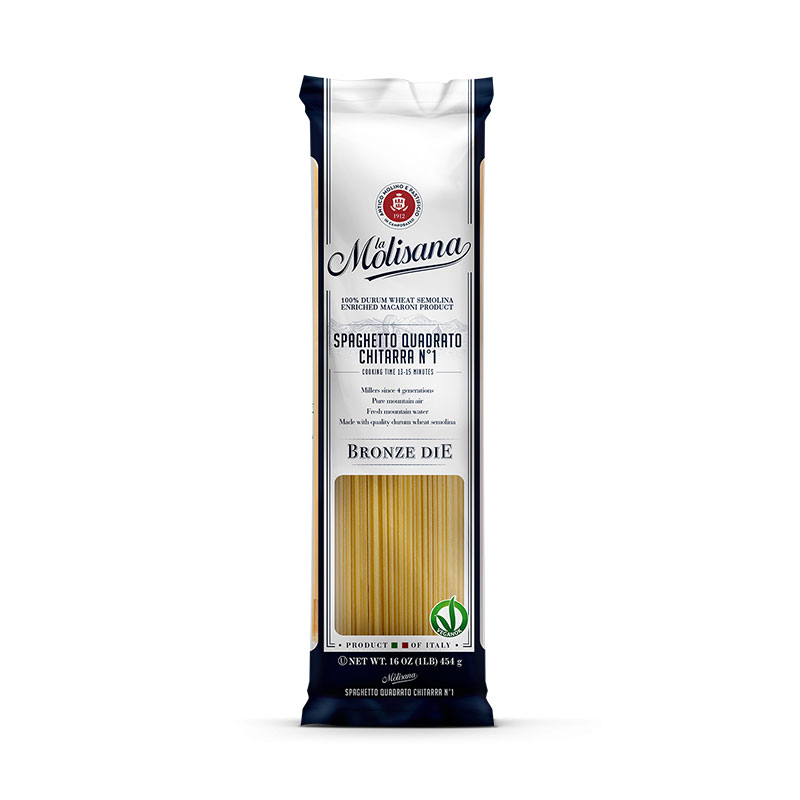 Blanch the peas in boiling water well salted for two minutes and then allow to cool in ice and water. Meanwhile simmer the peas for ten minutes in a pan lightly chopped onion and later add a cup of hot water and bring to a boil. Blend the mixture and let it rest.
Clean the cuttlefish and cut into small pieces. In a pan, gently brown the garlic, add the cuttlefish and fry them. Blend with drops of white wine, simmer for five minutes.
In boiling salted water cook the Spaghetto Quadrato® 1, drain the pasta and toss in the pan with the cuttlefish flavor for them.
Put in the pot two tablespoons of cream of peas and then put over the Spaghetto Quadrato with cuttlefish garnish with a drizzle of extra virgin olive oil. Complete with some grated lemon peel and small pieces of candied tomatoes.
Did you like our recipe? share it