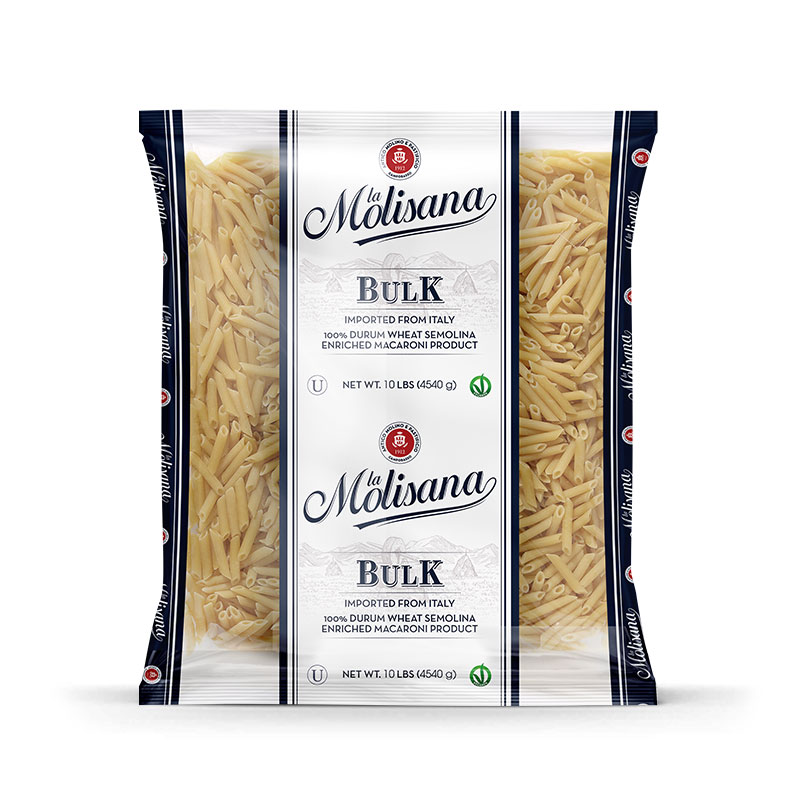 Italy holds the most unbeatable record for pasta consumption: about 26 kg per capita. With these data we are on top of the world rankings, ahead of Venezuela and Tunisia and we export about 50% of production.
Express Cooking
13 minutes

Bring water to boiling point (optimal ratio: 1 liter of water each 100 grams of pasta) and add salt to taste (optimal ratio: 10 grams of salt each liter of water).
After salt has dissolved and water is boiling again, pour pasta into the water and stir frequently.

Drain pasta according to the precooking time on the pack.

Place pre-cooked pasta into a blast chilled at 4°C.
Refrigerate and use within 48 hours.

Boil pasta again in salted water for about 40/60 seconds.
Drain and sauté with the sauce.