Cavatappi on burrata cream with strawberries and asparagus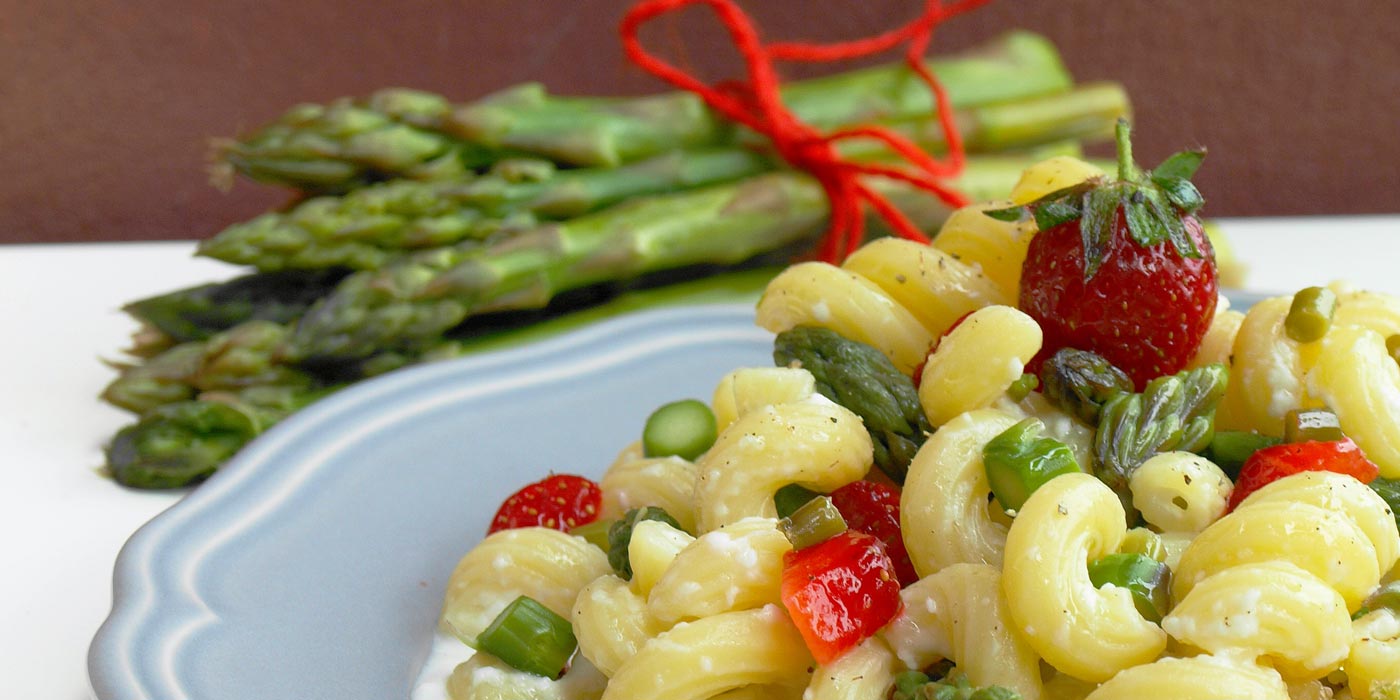 Cavatappi 320g 
Burrata n.2
Strawberries 200g
Asparagus 200g
Spring onion n.1
Extra virgin olive oil to taste
Salt to taste
Pepper to taste
In this recipe we recommend using:
CAVATAPPI N.34
With a blender mix the burrata with very little olive oil (and some tablespoons of milk if necessary) until you get a thick and uniform cream. Clean the asparagus removing the tough part and steam for about 10 minutes – it depends on size –they have to remain crunchy.
Cook the pasta. Brown the olive oil and the spring onion, then add asparagus cut into small pieces, salt, and cook for a few minutes. Add strawberries cut into small pieces and cook for 1 minute.
To prepare the dish: stir the pasta with some tablespoons of burrata cream, then with strawberries and asparagus cooked with spring onion. Cover the base of the dish with burrata cream, put the pasta in the middle and garnish with asparagus tips and a bit of pepper.
Did you like our recipe? share it