Rigatoni with gorgonzola cheese and apple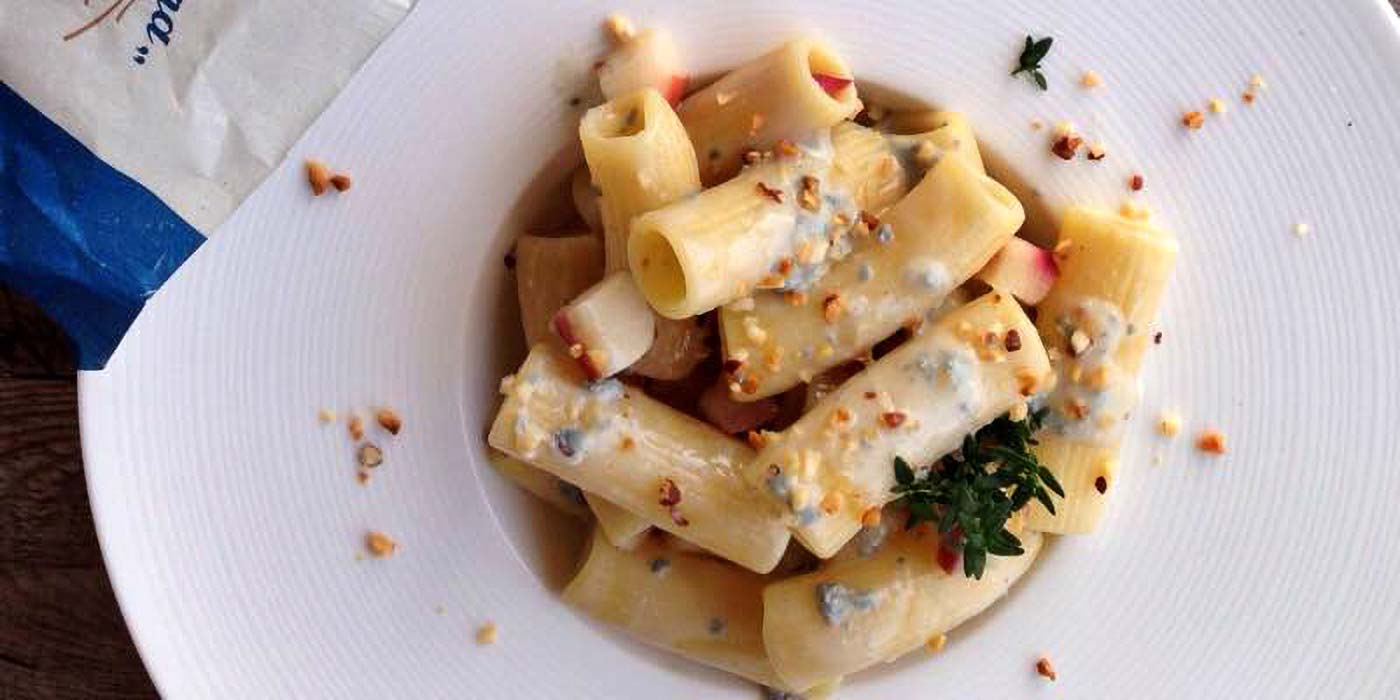 Rigatoni 250g
Spicy gorgonzola cheese 120g
Annurca apple n.1
Chopped walnuts 10g
Butter
Thyme
In this recipe we recommend using:
RIGATONI N.31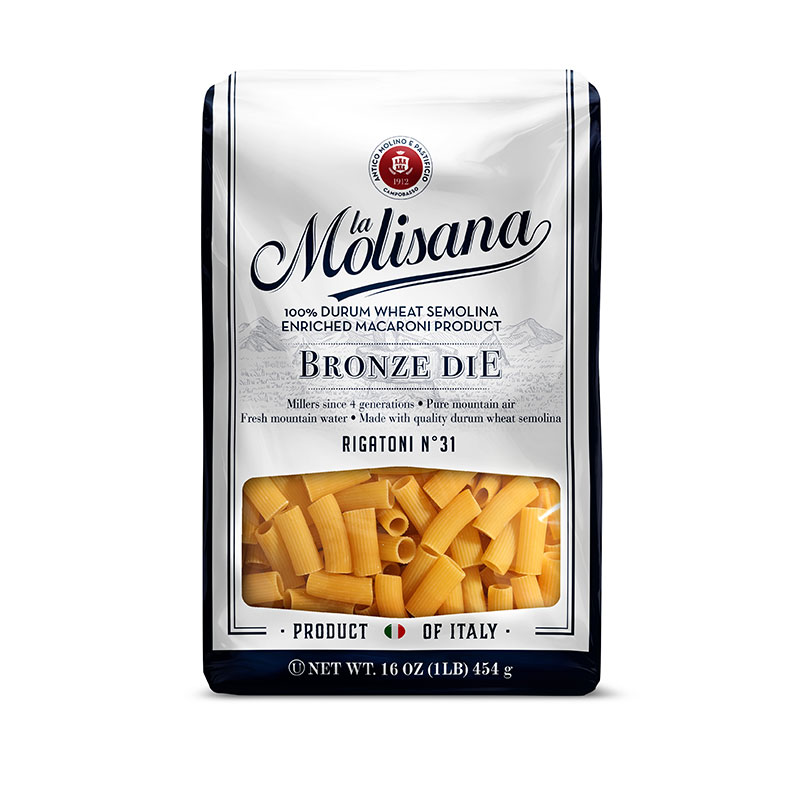 Wash and cut the apple into cubes and take out the core. In a small saucepan let the butter melt and then add the apple with some thyme leaves.
Cook for about 10 minutes until you obtain a soft consistency. In a bowl put the gorgonzola cheese and let it melt in a bain-marie.
Cook the Rigatoni in abundant salted water and drain al dente. Season with the gorgonzola fondue, the apples and the chopped walnuts.
Did you like our recipe? share it