Spaghetti with asparagus and fillet of grouper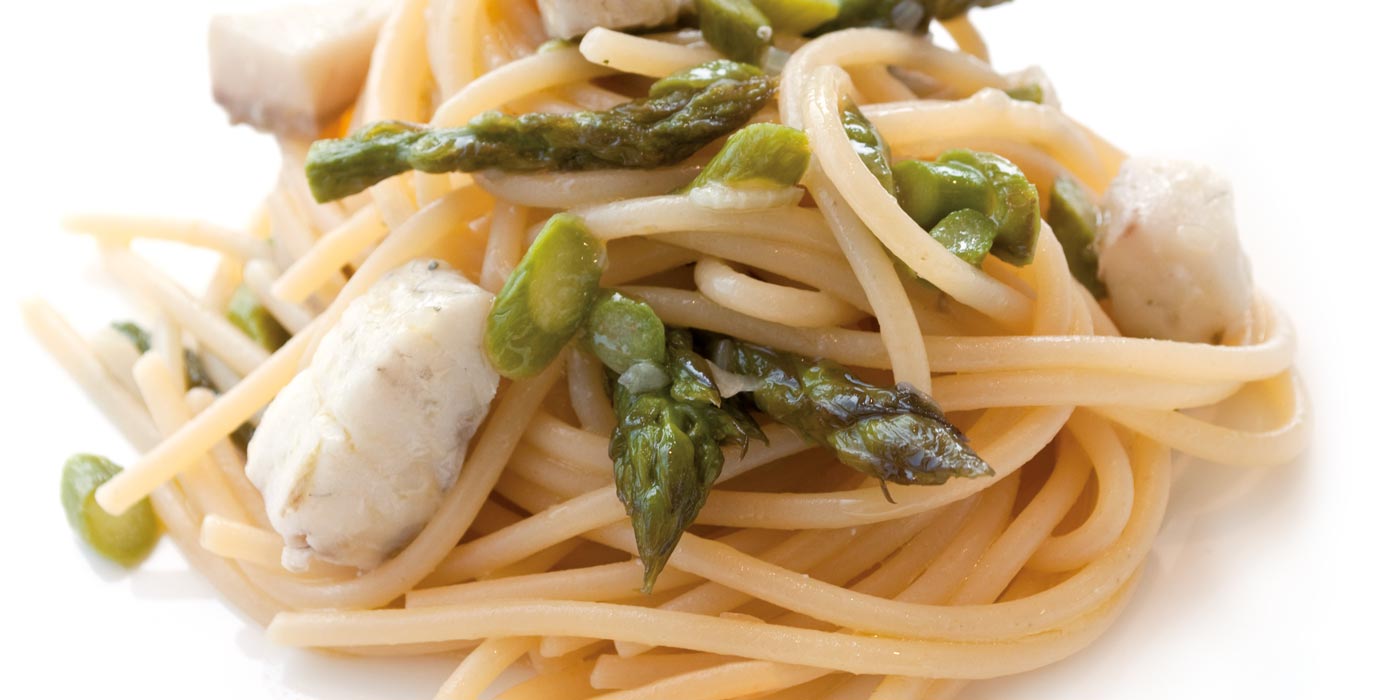 Spaghetti 320g
Asparagus 360g
Fillet of grouper 200g
Extra-virgin olive oil 40g
Green onion n.1 pz
Salt to taste
In this recipe we recommend using:
SPAGHETTI N.15
Clean the asparagus, break them where they are still tender and wash them carefully. Cut the tips, leaving them intact and slice the stem into slices.
Clean the fresh onion and chop it finely.
In a pan heat the extra virgin olive oil and sauté the spring onion, adding the asparagus. Cook for about 6/8 minutes covering with a lid.
Meanwhile, cut the fillet of grouper into cubes and add to the pan with the asparagus. Season with salt and cook.
Cook the Spaghetti in plenty of salted water, drain it al dente and mix it with asparagus and grouper sauce. Serve hot.
Did you like our recipe? share it