Spaghetto Quadrato with artichoke cream, black truffle and taleggio fondue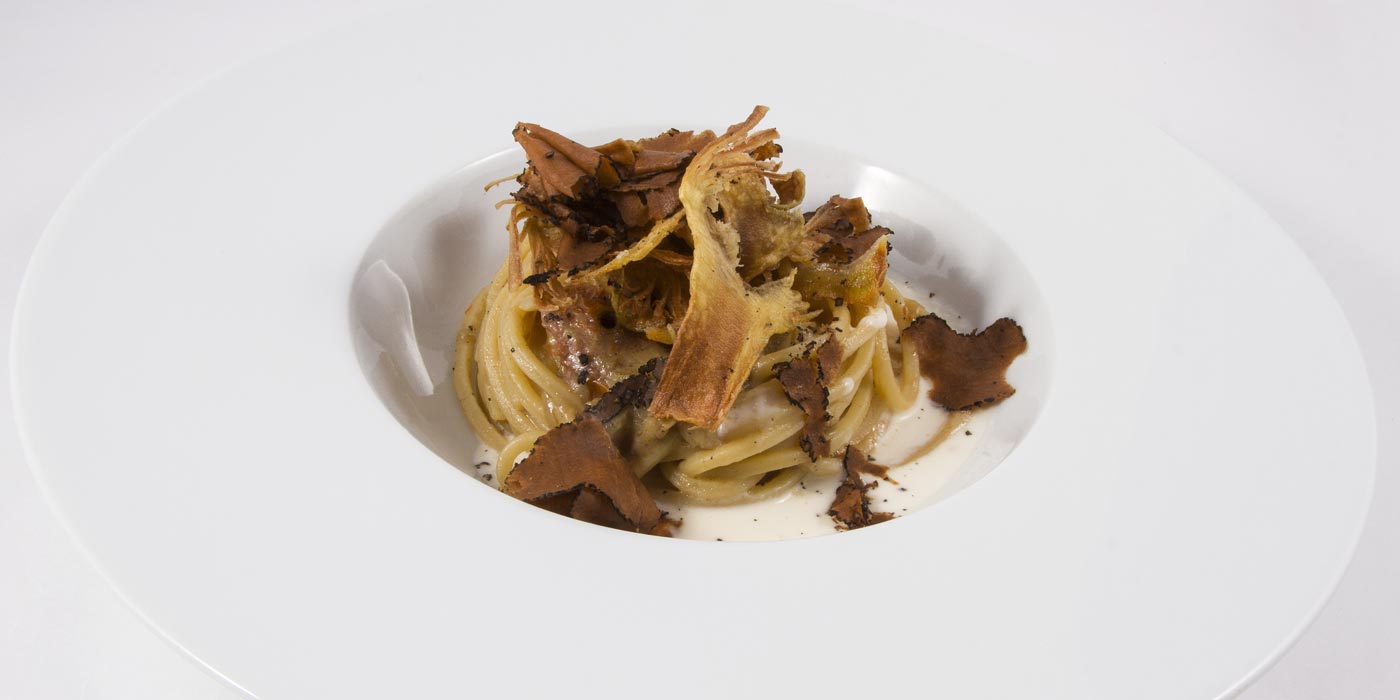 Spaghetto Quadrato 320g
Cleaned Taleggio cheese 200g
Vegetable broth 200cl
Milk 200cl
Cream 200cl
Parmesan cheese 100g
Shallot 50g
Green celery 50g
Cleaned black truffles 28g
Spiny artichokes n.5pz
Garlic n.1pz
Ice water to taste
Extra virgin olive oil to taste
Salt to taste
Parsley to taste
White pepper to taste
Thyme to taste
White wine to taste
In this recipe we recommend using:
SPAGHETTO QUADRATO N.1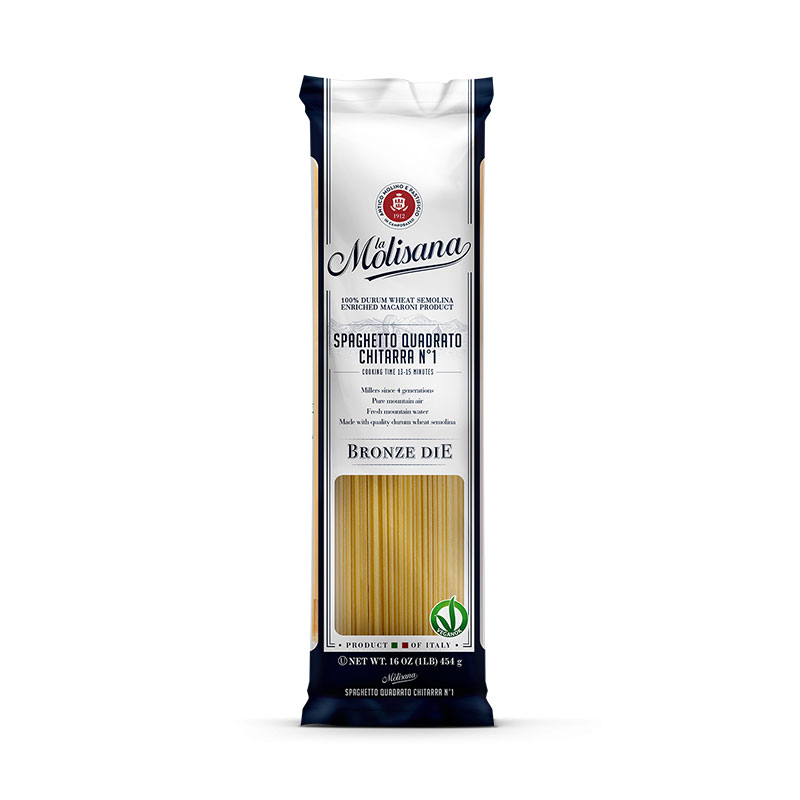 Clean the artichokes, leaving the stems rather long and depriving them of the beard. Immediately put them in ice water with parsley stems so they do not become black.
Brown the shallots in a pan with garlic and celery and some cropping of truffle, drain the artichokes and add them to the mixture, pour white wine and vegetable broth. Finally bring it all to a boil. Mix only the half of the mixture and add again to the rest, so as to obtain a creamy texture with some pieces of artichoke.
Put together vegetable broth, cream and milk in a saucepan and cook it until it is reduced by half. Remove from heat, and blend adding taleggio, thyme, salt, pepper and olive oil until the mixture is creamy.
In boiling salted water cook the Spaghetto Quadrato; drain it al dente and toss with the sauce of artichokes, stirring in Parmesan cheese. Lay a nest of pasta in a dish, pour the creamy cheese and with the mandolin grate the black truffles.
Did you like our recipe? share it