Spaghetto Quadrato with young fava beans, taggiasca olives and nepitella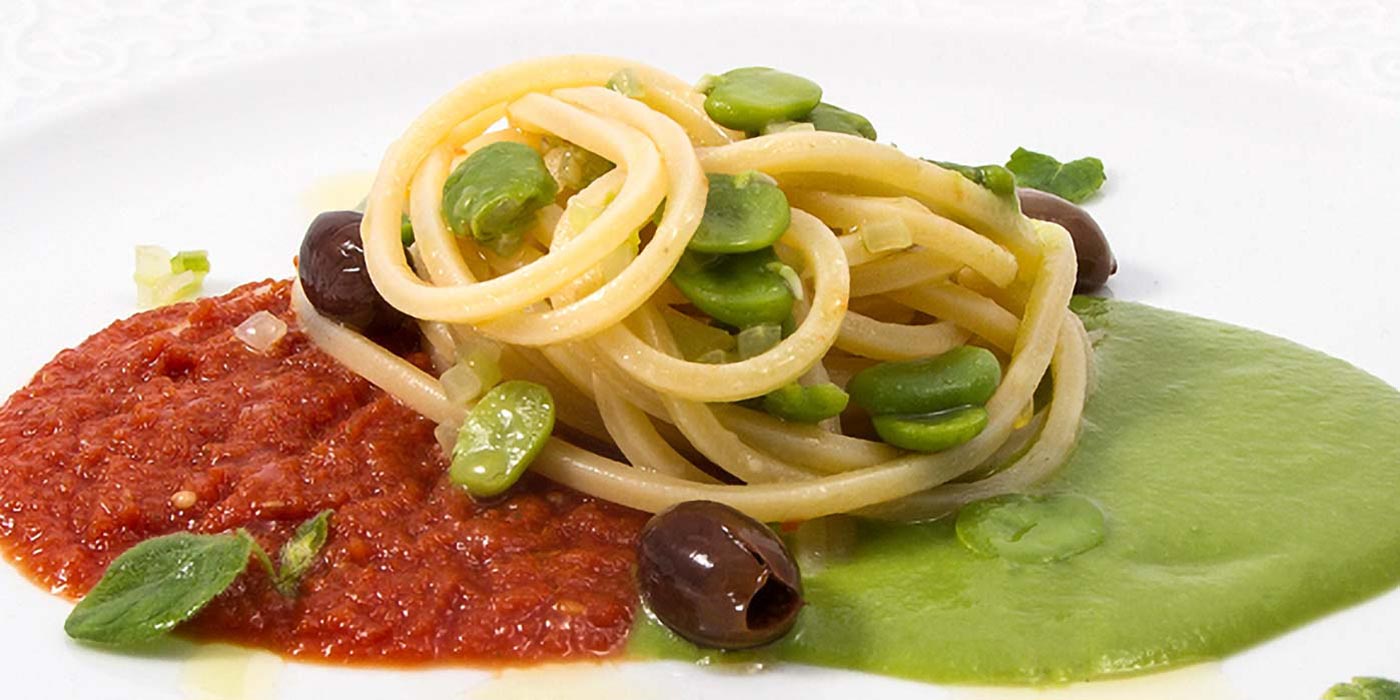 Spaghetto Quadrato 320g
Shelled fava beans 150g
Taggiasca olives 50g
Sun-dried tomatoes 50g
Celery 50g
Fresh spring onion 30g
Extra-virgin olive oil to taste
Few nepitella leaves to taste
Salt to taste
Ginger powder to taste
In this recipe we recommend using:
SPAGHETTO QUADRATO N.1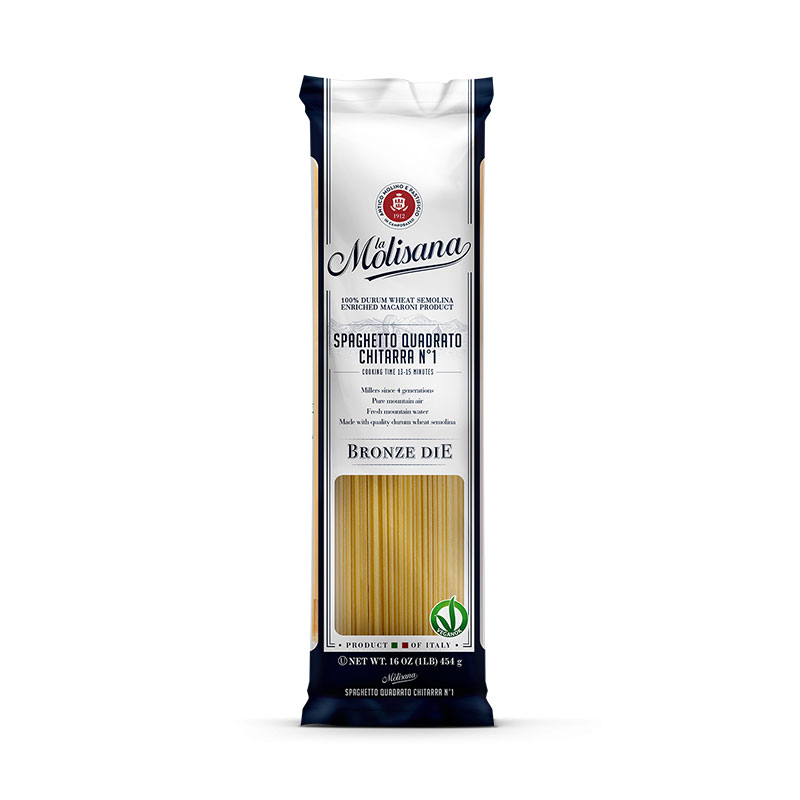 Shell the fava beans. Steam them for 3 minute until the skin whitens. Set aside half of them for the finishing touch. Pureè the rest until smooth. Roll out the cream between two sheets of parchment paper and let it cool down.
Soak the sun-dried tomatoes in warm water with some ginger for approximately 15-20 minutes, in order to reconstitute them. After that, drain and cut half in cubes. Blend the rest and set it aside to dress the pasta.
Wash the celery and cut it in small cubes. Cut the spring onion into julienne (thin) stripes and sweat it in a pan with oil. Add celery and tomatoes cubes.
Once spaghetti are very firm to the bite, finish to cook them in a pan with some pasta cooking water and add tomatoes cream at the very end, in order to avoid to alter the taste.
Place spaghetti on the dish and add steamed fava beans, taggiasca olives, the crispy fava beans chips and few nepitella leaves.
Did you like our recipe? share it