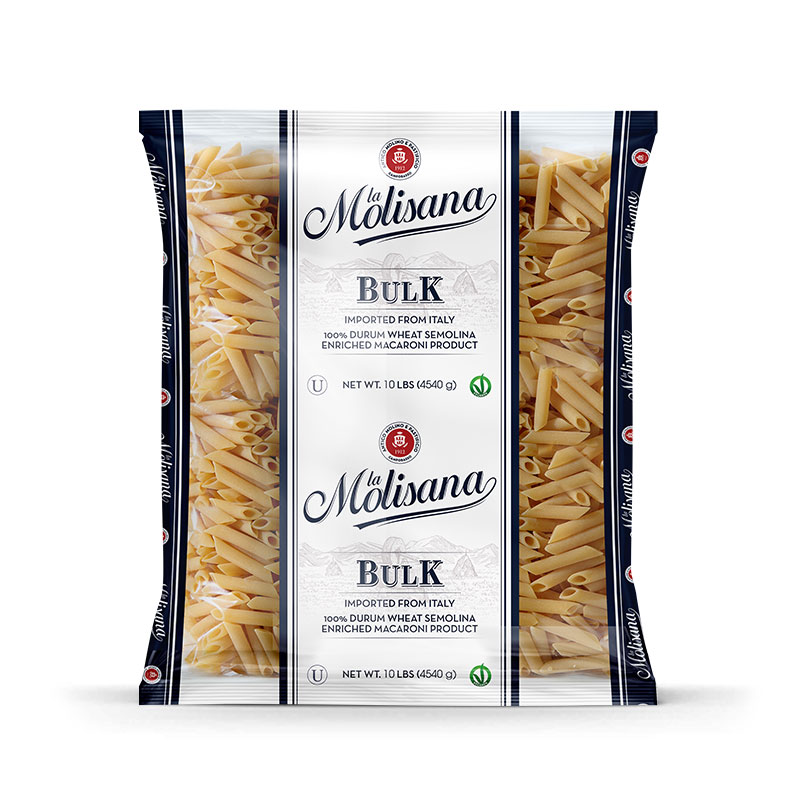 Smooth, striped, penne ziti, just penne or just ziti: this shape is the ancestor of different version different in terms of name and sizes. They are typically Neapolitan and intrinsically related to marriage: ziti means grooms. This shape was often offered as opening dish in weddings.We like to enhance this pasta with a very simple seasoned bacon sauce and pecorino romano cheese.
Express Cooking
13 minutes

Bring water to boiling point (optimal ratio: 1 liter of water each 100 grams of pasta) and add salt to taste (optimal ratio: 10 grams of salt each liter of water).
After salt has dissolved and water is boiling again, pour pasta into the water and stir frequently.

Drain pasta according to the precooking time on the pack.

Place pre-cooked pasta into a blast chilled at 4°C.
Refrigerate and use within 48 hours.

Boil pasta again in salted water for about 40/60 seconds.
Drain and sauté with the sauce.