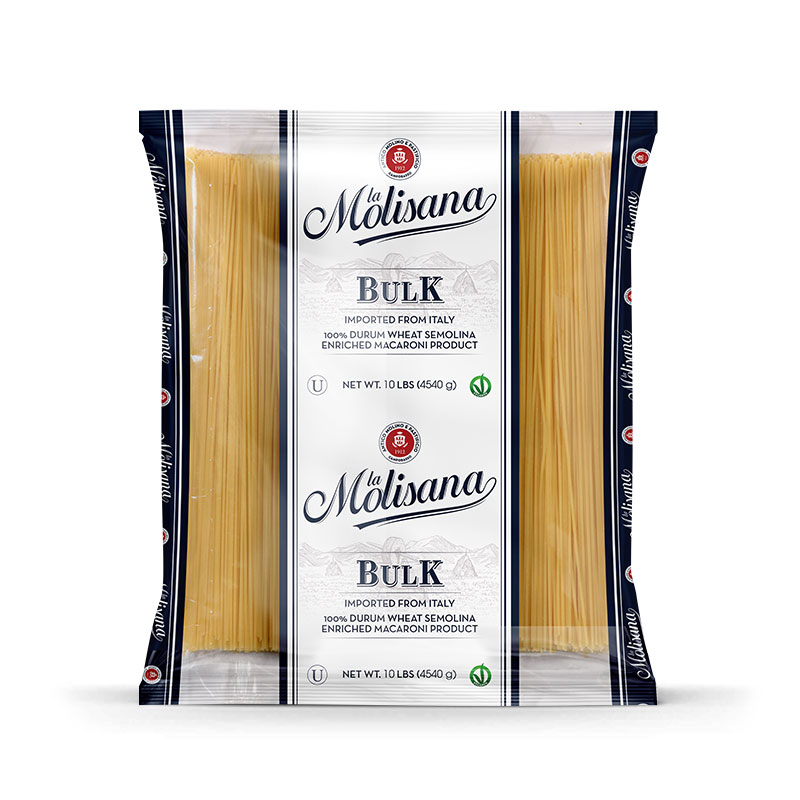 Linguine, bavette and trenette. The origins of this pasta shape is Ligurian and it is typically served with pesto or fish sauces. Our new bronze version is pleasantly full-bodied, slightly thicker than the classic version and we like serving it with crispy ham and melon pearls.

Bring water to boiling point (optimal ratio: 1 liter of water each 100 grams of pasta) and add salt to taste (optimal ratio: 10 grams of salt each liter of water).
After salt has dissolved and water is boiling again, pour pasta into the water and stir frequently.

Drain pasta according to the precooking time on the pack.

Place pre-cooked pasta into a blast chilled at 4°C.
Refrigerate and use within 48 hours.

Boil pasta again in salted water for about 40/60 seconds.
Drain and sauté with the sauce.